well established with 16 Years of Experience and Here for You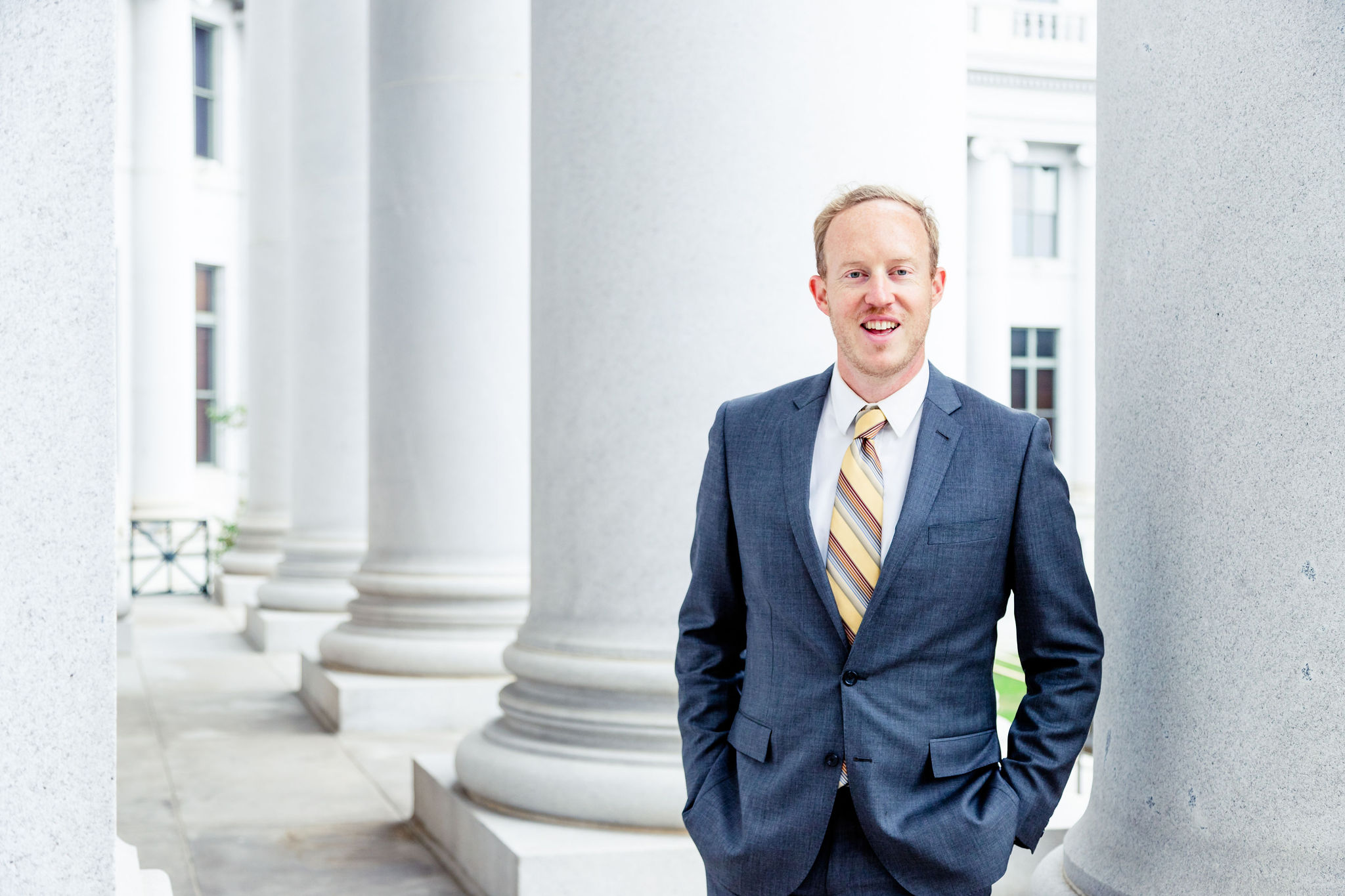 Born into a family of Kansas City attorneys, it's not surprising that Rhett decided to also become an attorney. He has seen first-hand the difference that compassionate and effective legal service can provide. After graduating from the University of Kansas, it was that dedication to service that inspired him to attend law school to provide service for others. There he met his eventual wife and business partner, Jenn Simpson, and the two of them returned to her hometown of Denver. While both Rhett and Jenn practice personal injury, Rhett also assists small businesses with contracts, formation, compliance regulation and issues, and litigation.
Rhett's service to others isn't just part of his legal practice, it's been a lifelong endeavor. It started when he was a child and would assist his mother in delivering meals to the homebound elderly.  It continued when he joined the Boy Scouts of America, eventually reaching the rank of Eagle Scout, in part, for organizing a day long river clean-up of the Blue River. Even today he volunteers his time as part of his local neighborhood association and routinely donates blood at the Children's Hospital of Colorado.
Rhett and Jenn's family consists of their daughter Scarlett, dog Monty, and cat Heels. Rhett is an avid runner, practitioner of the BBQ arts, rebuilder of broken cars, and lover of the outdoors.
Education
WASHBURN UNIVERSITY SCHOOL OF LAW  Juris Doctor, 2012
UNIVERSITY OF KANSAS  Double Major in Political Science and English, 2008
Activities & Affiliations
Colorado Bar Association, Member

Boy Scouts of America – Eagle Scout

Denver Bar Association, Member
Bar Admissions
Colorado – 2013

Kansas – 2012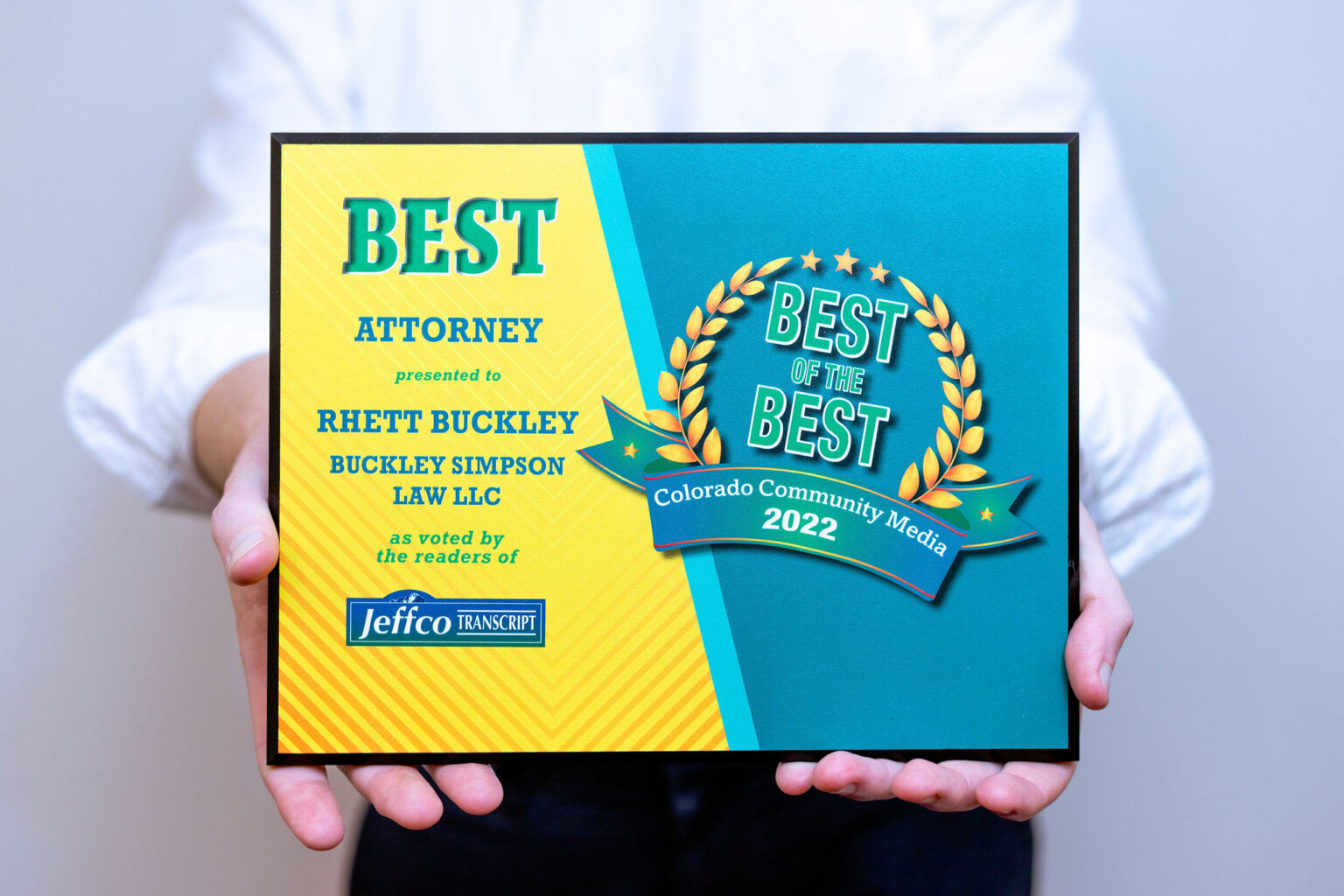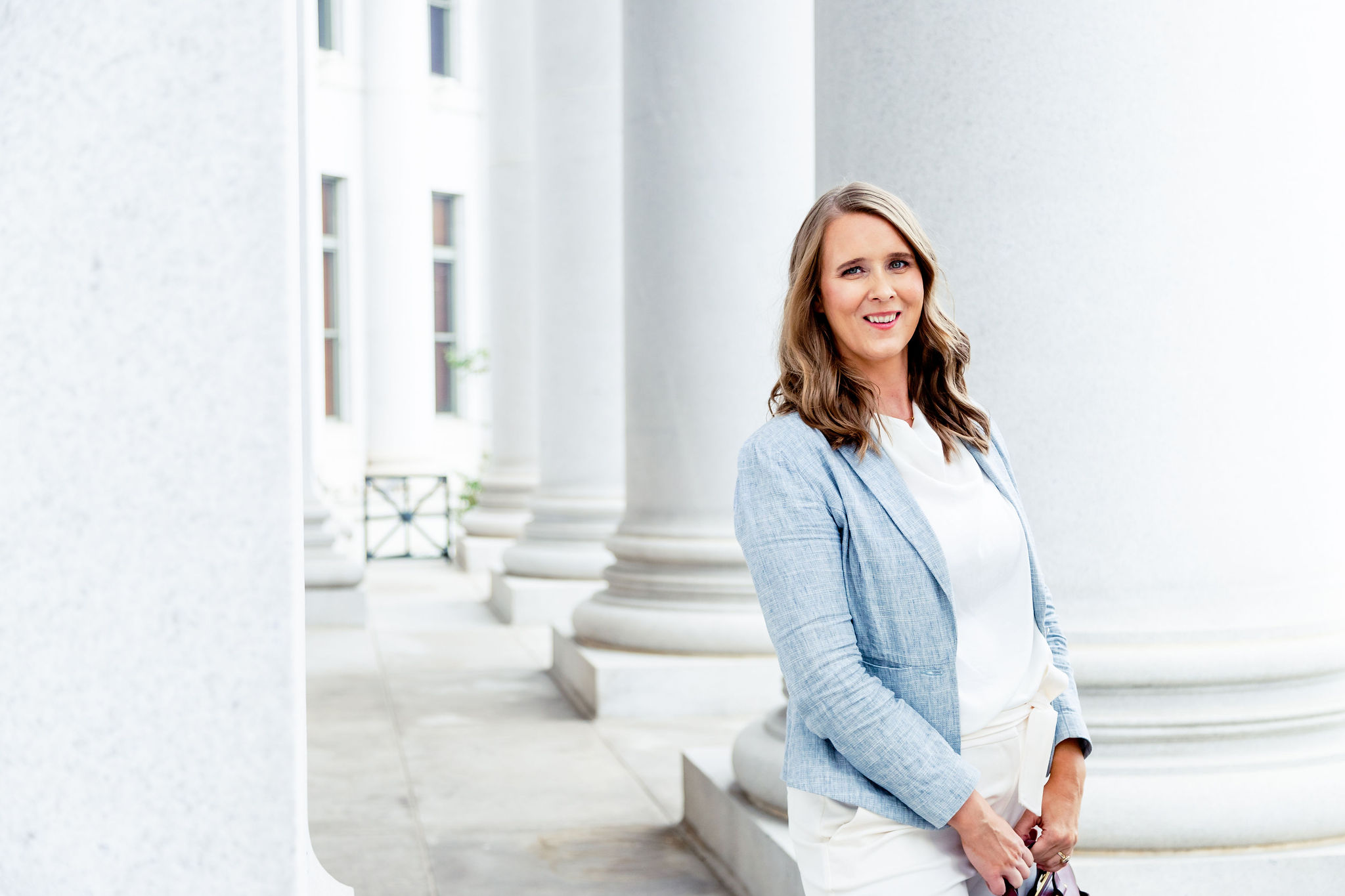 Jennifer is a proud Colorado native and the first attorney in her family.  She attended law school at Washburn University School of Law located in Topeka, Kansas. During her time in school, Jennifer clerked for a small law firm, where she worked on a wide range of cases including wrongful death, malpractice, and personal injury.  After working closely with a family in a wrongful death case, Jennifer found her passion in helping individuals who have been harmed by others.
Jennifer has dedicated her career to helping those individuals harmed by others. She focuses her practice on personal injury cases including car accidents, slip and fall cases, wrongful death, drunk driving accidents, and motorcycle accidents. Jennifer has handled hundreds of personal injury cases and has tried many cases to successful verdict.  She has been recognized for her tenacity to fight for her clients and has been selected to Colorado Rising Star by Super Lawyers in 2020-2021 and Top 40 under 40 by the National Trial Lawyers in 2019-2020. 
When Jennifer is not at work, she enjoys spending time with her husband Rhett and daughter Scarlett and doing all the Colorado things including camping, hiking, skiing in the great Rocky Mountains and cheering on the local sports teams.
Education
WASHBURN UNIVERSITY SCHOOL OF LAW  Juris Doctor, 2013
PACIFIC LUTHERAN UNIVERSITY  Double Major in Business Administration and Mathematics, 2008
Activities & Affiliations
Colorado Trial Lawyers Association, Member

Women's Trial Lawyers Association, Member

Colorado Super Lawyer – Rising Star; 2020 – 2021

The National Trial Lawyers – Top 40 under 40 Civil Plaintiff; 2019 – 2020
Bar Admissions
"Jennifer Simpson was EXCELLENT!! Communication was exceptional! I am so happy with the results! I would recommend to anyone looking for a great firm. Thank you so much."
Jesse
"Through all of it, they never once left me hanging, wondering what was going on. They kept in contact with me every single step of the way and supported my decision no matter what. They basically worked a miracle in a short amount of time. When the trial time came around, I felt like I had friends sitting next to me in the court room instead of attorneys. Will and Jennifer went to bat for me and gave me constant support through the entire process. Their persistence won my case with a huge settlement. After the trial was done, they have stayed in contact with me to make sure I'm still doing ok. I'm extremely happy for everything that this firm did for me. I would HIGHLY recommend using them if you are ever in an accident. They truly care about you as a person, not just a client."
Sherri
"Rhett helped with a case for a cousin of mine... he went straight to work, talked to the DA and he was able to get all charges dismissed!"
Ana
"Quality representation, great communication!"
Charles
"Great communication and provided great knowledge on personal injury. They work to ensure client satisfaction."
Harry
"Great communication, professionalism, and results. Helped me through whole process and kept me informed. 100% would recommend."
Samuel
"Very professional law firm with attorneys that are both good communicators and practitioners of the law."
Natalie
"I had contacted this group to provide a preliminary professional opinion on a business venture I was considering several months ago. I have no formal background in business law nor what the market is like in Colorado so I wanted to do my homework beforehand. I found counselors Buckley and Simpson to be very professional and client service minded when answering my questions. I've interacted with a few boutique practices in other states and felt like sometimes I was a number or that the attorney felt put out…to do their job. I also got the sense they know their areas of stated expertise instead of trying to be generalists, which is definitely confidence inducing. Rates are reasonable. Would plan to engage them again as business needs arise."
Jordan
"After I was involved in an accident that wasn't my fault, I hired Jennifer to help me with my case. She did a great job and I would definitely hire her again if I got into another accident."
Alex
"Always kept me informed about my case. Treated me like a person, not a number. And in the end, got a nice settlement. Professional yet personable from start to finish."
Erik